"Screen printing is a printing technique whereby a mesh is used to transfer ink onto a substrate, except in areas made impermeable to the ink by a blocking stencil. A blade or squeegee is moved across the screen to fill the open mesh apertures with ink, and a reverse stroke then causes the screen to touch the substrate momentarily along a line of contact. This causes the ink to wet the substrate and be pulled out of the mesh apertures as the screen springs back after the blade has passed."
Our screen printing carousel ensures we can produce designs of up to 6 colours using a range of inks including metallic, reflective and 'puff' inks.
All of our inks are mixed in house, by hand to make sure we get the right colour every time.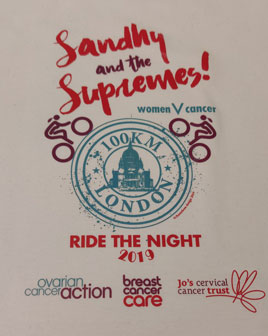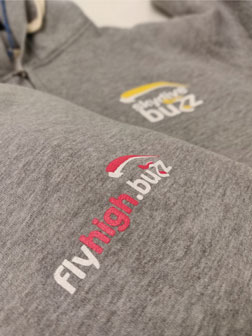 Screen printing at a glance is ideal for:
Large batch orders (where the design is the same across the board)
Very detailed work (up to a maximum of 6 colours)
Long lasting / hard wearing orders (as the screen printing sinks into the fibres, making it last for years)
Pros
- Long-lasting.
- Good for large area prints.
- Cost-effective for large quantities.
- Good for detailed designs.
- Versatile design placement.
Cons
- Can be expensive for small orders.
- Only prints simple shape designs.
There is a screen set up charge for screen printing - making it more cost effective for larger orders.
We do however, request a minimum of 10 garments per screen print order.
We can print onto most garments, however we cannot print on knitwear or fleece (for these we would recommend embroidery).