We can set up an online shop to allow parents to order school uniform online.
We donate 5% of the school's annual website sales back to the school to assist with fundraising.
If you think your school would benefit from this offer please contact our Sales Team on 01404 45682.
Please note: if garments are not available from our suppliers, equal substitutions will be made as per our discretion
We supply uniforms and book bags to schools nationwide. With the help of our well-sourced suppliers, we can provide a large variety of garments, in a huge spectrum of colours to compliment your school.
Consistency is important to us.
Over the years we have produced multiple orders, delivering the highest standard and quality from logo to garments.
We have a huge list of schools on our books, but if we don't currently have yours, then all we need is the school to send us their logo and we're away! Please take a look at our online catalogue for school uniform or contact us directly if you cannot find what you are looking for.
Embroidery, screenprinting and heatpress are the processes we use to produce your customised uniforms. Prices vary on the complexity of the logo but we will endeavour to give you the best price everytime.
There is NO SET-UP CHARGE for schools and the larger your orders the larger the discount.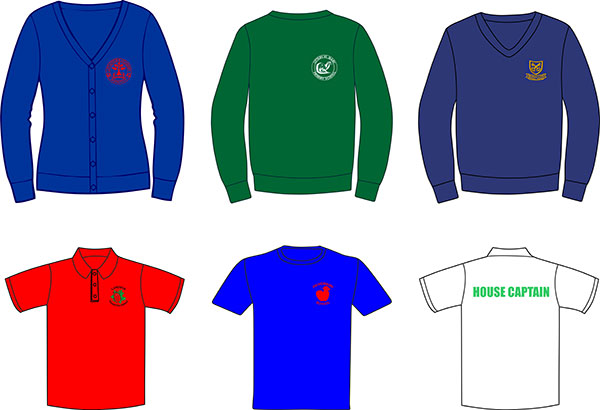 Ordering Book Bags & Uniform
We supply many bag types, from classic book bags to gym sacs. At an additional cost we can offer an embroidered logo if you would prefer.
To place your order all you need to do is contact us on 01404 45682, email us on This email address is being protected from spambots. You need JavaScript enabled to view it. or use our Online Quote form.
If you are a new customer please send us your logo so we can give you an accurate price as soon as possible.